When it comes to finding the perfect home, Palm Beach Gardens real estate buyers want luxurious amenities. From gourmet kitchens to sprawling master suites, these incredible pieces of luxury real estate have it all. If you're in the market for a new place to call home, explore some of the most indulgent and impressive amenities buyers are looking for right now.
Luxury amenities for your Palm Beach Gardens real estate
Oversized closets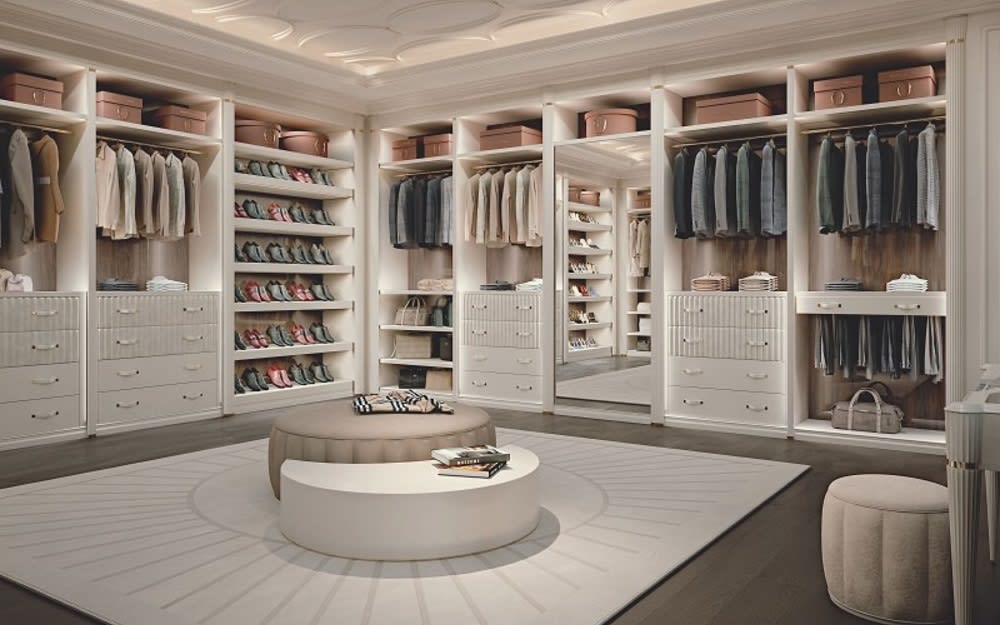 A walk-in closet that is the size of at least a small bedroom is a luxury many homebuyers are looking for in Palm Beach Gardens homes for sale. It's the perfect place to store all of your clothes and accessories, and it can make your morning routine so much easier. The most appealing walk-in closets include cedar shelves to deter moths, as well as plenty of storage space for shoes, handbags, and other items.
Recording studio
Do you have a teen who enjoys creating YouTube or TikTok videos? If so, they will be sure to love having a room devoted to recording, thanks to top-of-the-line soundproofing, high-quality video, mood and ambient lighting, and more. This is an increasingly popular trend in luxury Palm Beach Gardens real estate, and it's one your rising star will enjoy for years to come.
Exercise rooms and other sporting areas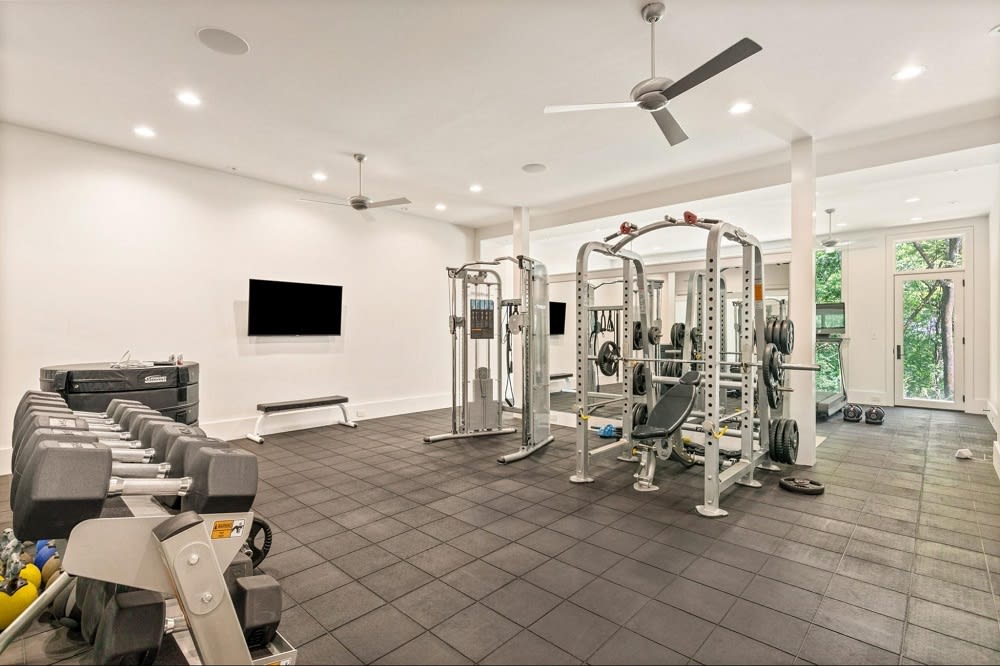 A personal exercise room is always a highly attractive feature for active buyers. Buyers interested in Palm Beach Gardens homes for sale appreciate rooms that come complete with spaces for practicing yoga, cycling, running, and lifting weights. Another amenity growing in popularity is a
Mirror
workout panel that provides personal training in the comfort of your own home.
Buyers also appreciate homes that include sporting areas on the property, such as tennis courts, a basketball court, or a swimming pool. These are perfect for hosting friends and family for some friendly competition or working out on your own.
Wine cellars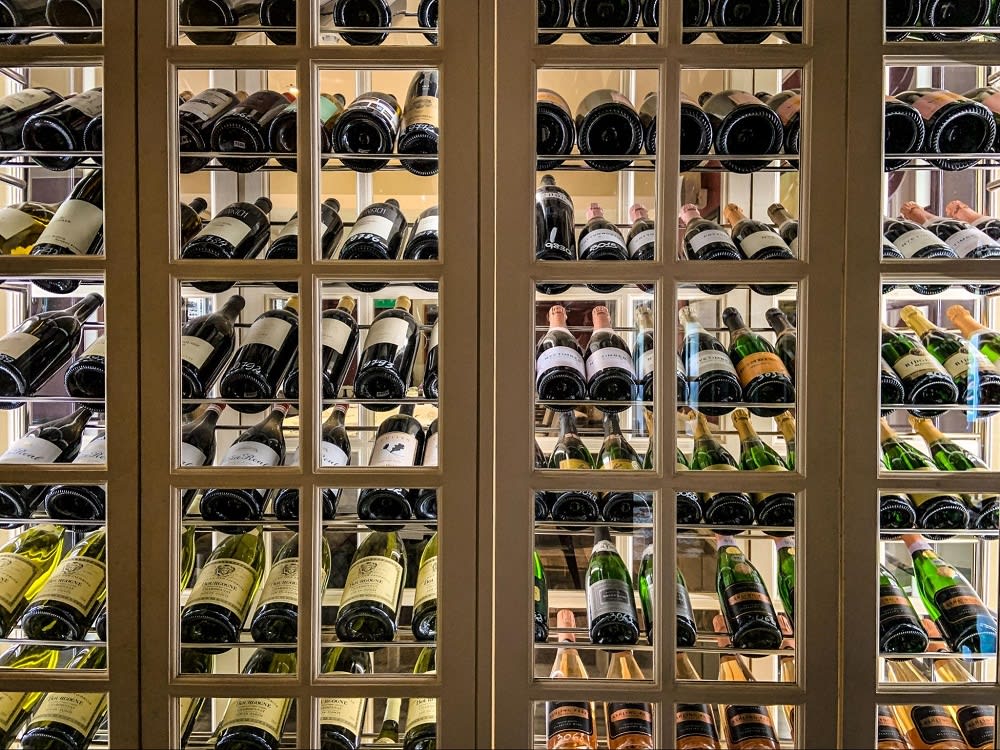 While a wine fridge in the kitchen is nice, for true wine connoisseurs, a
wine cellar
is preferred. This is the ideal way to store your collection, and it can also be used as an entertaining space for tastings with your guests. The best wine cellars are temperature and humidity-controlled, so you can ensure your impressive collection is stored properly.
Gaming rooms and a home theater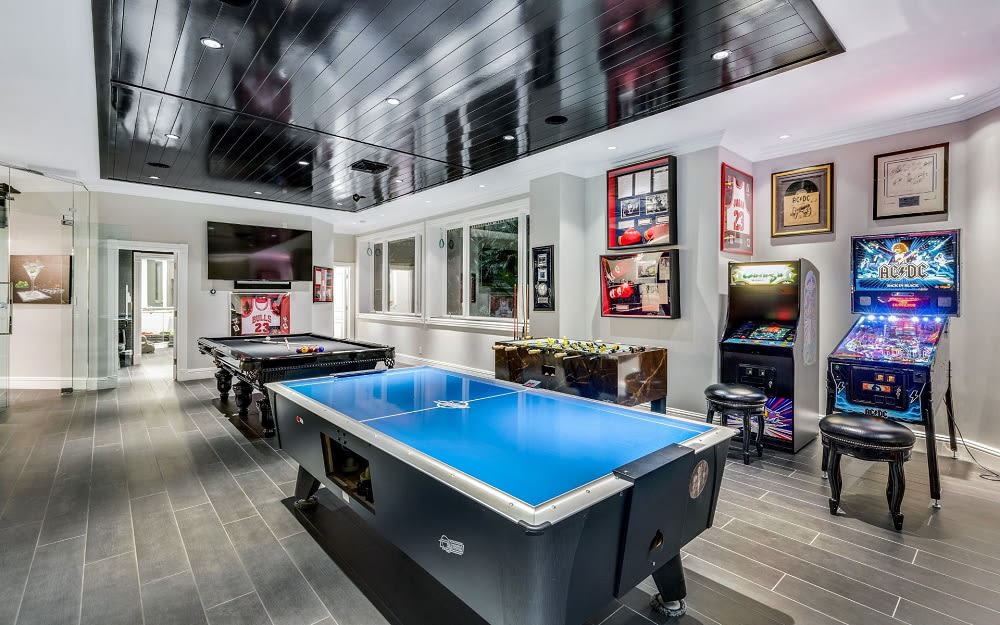 Gaming rooms are popular among buyers of Palm Beach Gardens homes for sale because they provide a dedicated space for gamers to play without interruption. This can be especially helpful for those who want to game competitively as it eliminates the possibility of being disturbed while playing. These unique spaces often include additional amenities like comfortable chairs, large screens, and gaming consoles, making them the perfect place to spend an afternoon or evening.
Similarly, another popular hobby room many buyers are looking for is a home theater. This is the ideal space to relax and watch a movie with your family or friends. Home theaters often include many attractive and top-of-the-line features like comfortable reclining chairs, a large screen, and a sound system that will make you feel like you're at a genuine movie theater.
Resort-style primary suites
When it comes to luxury, many homebuyers are looking for a primary suite akin to those found at resorts when touring Palm Beach Gardens real estate. These suites include features like a private balcony or patio, an en suite bathroom with a spa-like atmosphere, and luxurious bedding and linens. Additionally, a seating area is a great way to make your primary bedroom feel like a true retreat. These areas are great for relaxing with a good book and a glass of wine before bed or simply enjoying the view out the windows.
Spa-inspired bathrooms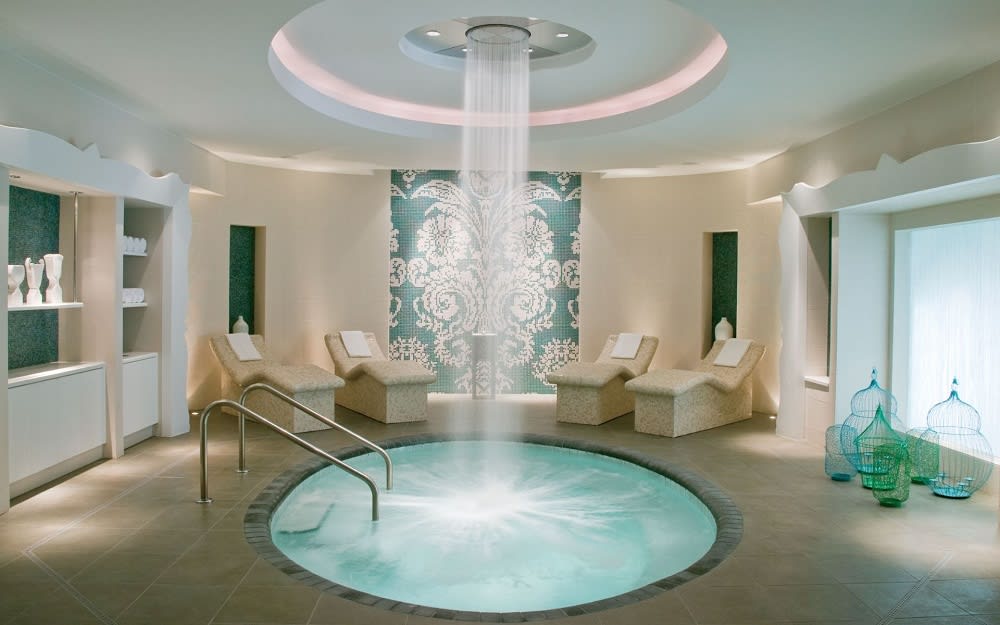 Speaking of bedrooms with resort-like atmospheres, buyers of Palm Beach Gardens homes for sale are looking for
bathrooms
that match the level of quality and luxury found at a high-end spa. A popular feature is a rainfall-inspired showerhead, and it is not uncommon to see showers with sauna steam features, especially in homes with extensive exercise options. Buyers also appreciate natural materials like stone, teak, and bamboo. It is also common to see music systems with surround sound to play soothing audio while you relax in the bath. Another popular feature is a towel warmer which offers a cozy ending to every bathing experience.
Fantasy-inspired playrooms for kids
Who needs an amusement park when you can have a castle or secret hideaway in your own home? Families with young children seeking Palm Beach Gardens real estate are increasingly enjoying over-the-top
playroom
designs with hidden rooms behind disguised doors, slides, fire poles, and more. Think of a castle-inspired space where the kids can enter through the portcullis and climb to a loft that lets them look out the castle's tower. Another idea is a hidden theater stage where your young actor or actress can dress up and act out scenes to their hearts' content.
Library and home office
For buyers of Palm Beach Gardens homes for sale who adore reading, a home
library
that makes visitors' jaws drop is a favorite amenity. Think of multi-level bookshelves with curving staircases and ladders for reaching upper shelves. It is also common to see large and impressive artwork displayed on the wall behind the desk. These spaces are perfect for relaxing with a riveting novel, for the kids to study and complete homework, and even as an area for those working from home to attend virtual meetings.
Chef's kitchen and entertaining space
A
chef's kitchen
is the perfect space for buyers who love to cook. This type of kitchen typically includes a large island with plenty of counter space and a variety of restaurant-grade appliances, which are perfect for cooking a large meal. Additionally, a chef's kitchen often has ample storage space so you can easily organize your kitchen gadgets and ingredients. These incredible features are ideal for entertaining, so they often open up into an adjoining living room, dining room, or outdoor gathering area with plenty of seating and space for dining. This allows family and guests to easily move between the kitchen and the entertaining space, so the home chef doesn't feel like they've been banished to the kitchen and are missing all the fun.
Impressive outdoor gathering areas
Having a well-designed outdoor gathering area is a must for those who love to entertain. This space should include plenty of comfortable seating and a dining area for enjoying meals al fresco. It is also a great idea to have a bar area where guests can grab a drink or a snack. Additionally, if you have the space, an impressive pool — like an infinity pool — is an excellent way to make your outdoor gathering area even more luxurious. Palm Beach Gardens is the perfect place to enjoy all that outdoor entertaining space offers, thanks to the temperate weather and beautiful scenery.
Ready to explore Palm Beach Gardens real estate?
If you're in the market for a luxurious home or are interested in listing one you own, please don't hesitate to reach out to
Vicki Rosenfield
for expert guidance. She has access to some of the most impressive and exclusive homes in the area, which come with a wealth of remarkable amenities. Whether you're looking for a home theater or an outdoor oasis, Vicki can find a property perfect for your needs.