If you're already an owner of Palm Beach Gardens real estate, then you know the power the area's ambiance has to transport you to another world. Palm Beach Gardens luxury homes have an upscale elegance that likens the peace of a Tuscan village or Spanish countryside.
The area itself is a significant part of the local real estate's value. It has the finest beaches in the country, is close to Miami, and is home to a host of impressive amenities. With the gorgeous local and stunning residences of Palm Beach Gardens, the sky's the limit when it comes to designing your perfect living space. Palm Beach Gardens real estate often has a stylish flair that can guide where you take the interior design. Since the homes are such an incredible canvas to work with, you can stray outside the lines of common home design practices.
2022 is a year of innovation and new styles according to expert designers. The
trending style choices
are fresh, fun departures from classical design elements which really infuse spaces with lighthearted playfulness. With this in mind, let's take a look at some of the most exciting design ideas for Palm Beach Gardens luxury homes.
Colorful castles
Minimalism has been the traditional design aesthetic of luxury homes but current trends are taking a turn. Colorful,
maximalist
spaces filled with flourishes and eye-catching accessorization are becoming more popular. Palm Beach Gardens real estate is an ideal place to employ this style since the beach and the Miami area have a colorful and bright influence.
Clean lines, muted colors, and empty spaces are out and bursting tapestries of color are in. Adding dynamic patterns for the upholstery can make your design surprisingly simpler since it automatically provides your space with personality and a focal point. The patterns and colors can extend to the walls with bright paint choices or vibrant wallpaper. This is a great opportunity to let your own taste shine freely. In the past, anything too overt might have been considered out of fashion. If you want hot pink walls in the living room or other bold style choices go for it. The key to this approach is to do it with intentionality.
Striking lighting arrangements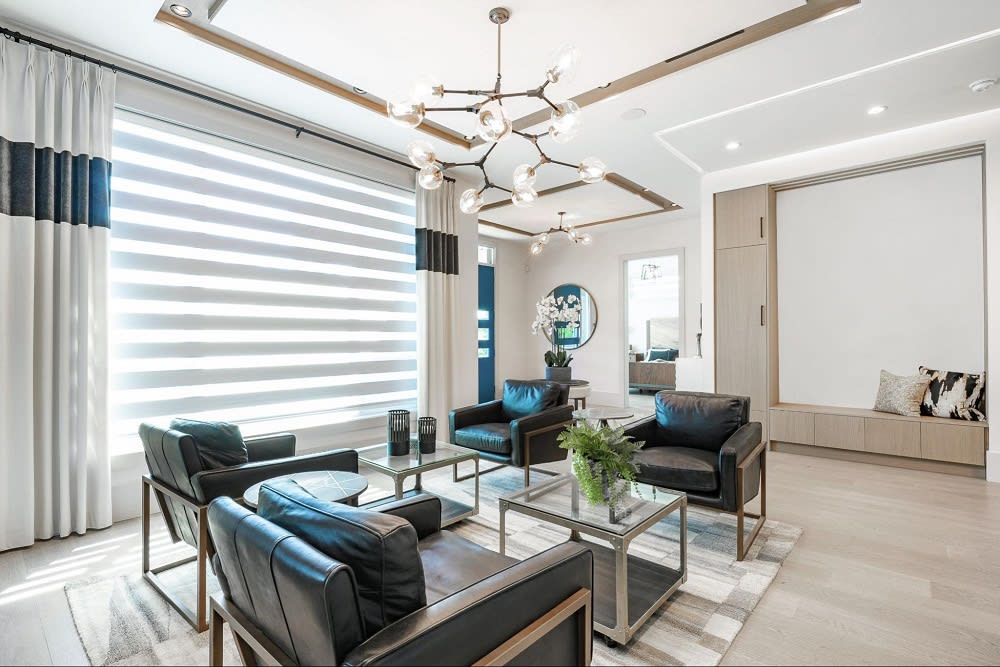 Light fixtures are another design element where grandiosity has been on the outs for years. Lighting
trends
in 2022 are leaning towards pieces that resemble art as opposed to traditional illumination sources. Quirky, distinctive light fixtures and centerpieces are highly fashionable right now and are an exciting way to tie a space together.
If you're going for a more beachy, villa-style design, you could lean into natural, woven chandeliers and lampshades which add a cool layer of texture to the space. Additionally, fixtures that are unexpected choices and contrast with the overall design theme are in right now. If you see a light fixture you love but aren't quite sure it's the same style as everything else you own, it might be a great opportunity to add upscale modernity to your home in a practical way.
Quirky shapes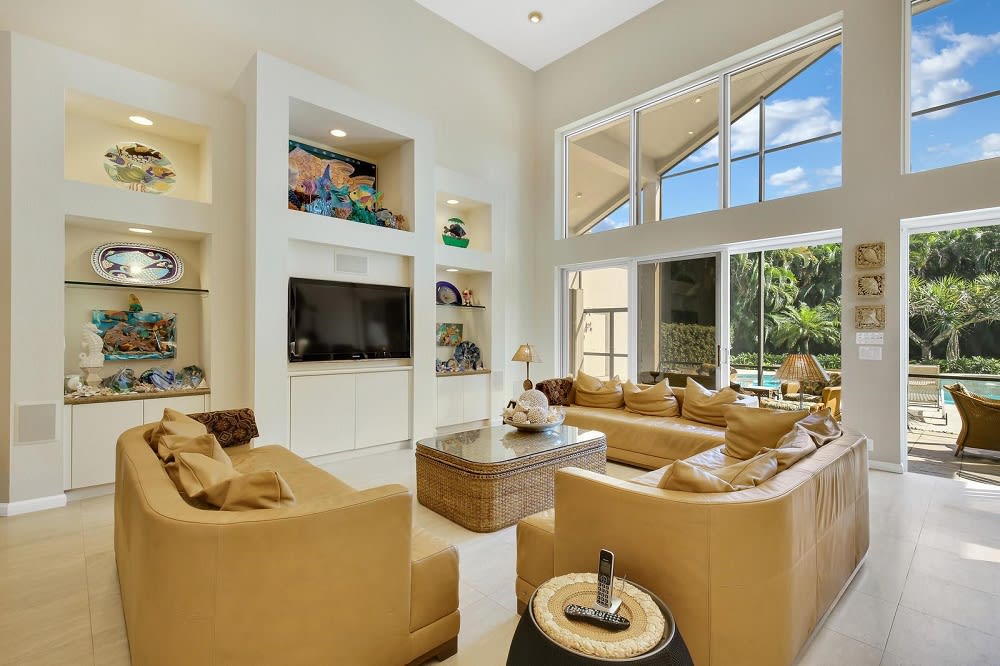 For decades, most furniture has largely held to similar shapes and sizes when used in homes. None of the lines and designs are too ostentatious and are largely practical unless they are a part of rare, antique aesthetics.
However, furnishing trends in 2022 lean into much more fantastical presentations. Bubbly, unique, and amorphous shapes are being used for more pieces. These whimsical side tables, chairs, couches, and accessories include a sculptural element to your space that utilizes fine art concepts to add panache. Stay away from hard edges, and play around with softer, almost retro-futuristic designs for an effortless cool that cultivates a decidedly unique atmosphere.
Luxurious outdoor spaces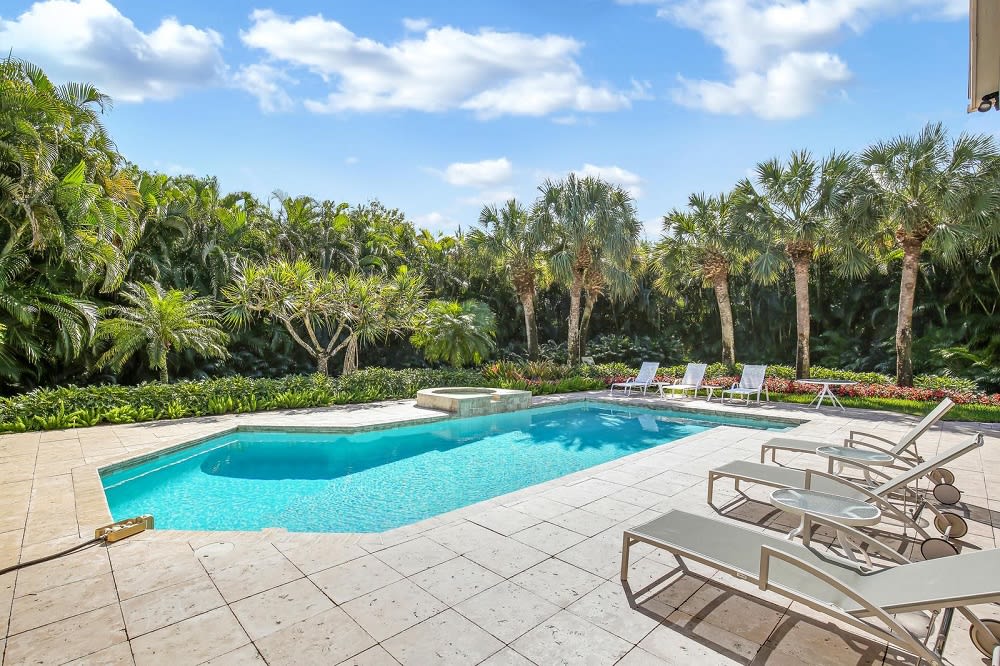 With the year-round temperate Florida weather, this approach is one of the best starting points if you're looking to revamp your space. Lush, opulent outdoor spaces are very on-trend in 2022. The patio is no longer a forgotten design section of the exterior and is slowly becoming fully incorporated into what is considered the living space. Beautifully laid out and constructed outdoor patios, porches, and yards are going to become the norm for nearly any type of property.
Transforming your outdoor space can be a weekend project or something more involved. If you have no existing structures, you can easily purchase a fire pit and some chaise lounges or chairs to create a gathering space. Many Palm Beach Gardens luxury homes have a pool, and one might be surprised at how nice poolside chairs can make any outdoor area look like a tropical resort. This not only transforms a space to be more stylish but also more functional. If you are a family or entertain a lot, you'll be encouraged to host frequently or spend more time out back.
Mixing mediums
In the past, fabric choices, wall colors, tiles, and flooring have all been kept very uniform throughout a home. As with the other design approaches detailed in this list, the contemporary taste is about switching it up. Mixing textures, colors, and mediums from room to room can look really intentional and give the spaces an elegant separation. This also expands your options and will give you a lot more room to play with what you like. Are you into a certain color scheme for the living room you don't necessarily want for the whole house? That's okay. This design tip also allows you to be more personal with private spaces like the master bedroom that you might want to stylize differently.
Palm Beach Gardens luxury homes present an incredible opportunity to do something exciting
when designing your interior space. When starting with such a great blank slate, there is so much you can do to personalize the details of your home. If you are interested in learning more about interior design tips or about Palm Beach Gardens real estate, please don't hesitate to reach out to
Vicki Rosenfield
for expert guidance!