A pinnacle of personal home ownership, buying secondary property is about as good as it gets in real estate. Seasoned pros at buying and selling property beyond their primary residence certainly understand the allure.


If you're a first-timer, the opportunity to purchase a second home is an outstanding way to boost your current financial stability as well as your long-term prospects. Purchasing that long-awaited home in Palm Beach Gardens will add to future flexibility.


Below we explore why you should buy a second home in Palm Beach Gardens, including the advantages of second-home investment in this popular destination and a few things to stay mindful of as you consider your purchase.
Reasons you should buy a second home in Palm Beach Gardens
Have a South Florida escape to call your own
Before we delve into the financial ramifications of buying a second home, it's important to recognize the personal appeal of a Palm Beach Gardens home. It's okay to appreciate and enjoy the fact that wherever your primary residence is located, you're seeking out secondary roots in South Florida.


Even if your purchase is meant more as an investment than a personal oasis, it's still a great feeling knowing that you and your family have access to a warm-weather home. Your second property will be the perfect place to relax, pursue your passions and favorite outdoor pursuits, and create memories — potentially for generations.


Make sure that whatever your reason for buying a second home may be, you take time to enjoy the process.

Generate income
While memories may not be in your initial short-term plans, the Palm Beach Gardens location offers flexibility and incentives for the present and future.


Located at the northernmost end of Palm Beach County, along Florida's Atlantic Coast, the location is ideal for using your second home as an income generator. It's the primary reason many individuals seek out real estate in the sunshine state. As a popular, year-round destination, your second home stands to be a money-maker.


Before you jump into the buying process, establish your short and long-term goals for your second home. A few things to consider:
Is the property strictly for income-earning purposes, both now and long term? Or is your hope to take advantage of its flexibility? The answer may dictate if a home or a condo is the wiser investment.



Do you hope to use the property personally in between rental periods? If the answer is yes, remember that as South Florida is a popular destination year-round, your travel may be limited to slower, less lucrative rental periods if maximizing income is an important goal.



Will the property eventually be a place for you to retire to? If so, you'll have to weigh the options between buying in popular tourist areas of Palm Beach Gardens and areas that may be less lucrative, income-wise, but will ultimately be more livable as a retirement home.



Are you envisioning the property as a means for leaving your children and their dependents something tangible and an opportunity for generating long-term wealth? If so, you'll want to involve both an experienced local real estate agent and your financial planner early in your buying process to identify properties and locations to support your generational goals.
Many individuals buy a second home with only near- to mid-term goals in mind. Palm Beach Gardens, Palm Beach County, and the larger Atlantic Coast region of South Florida make up a dynamic area. There are endless possibilities for what a second home in this region can mean for you and your family, both personally and financially.


However, steer clear of impulse buys. Just because a home along Palm Beach Gardens' eastern border, close to the beach, seems like a solid investment, a property within the
PGA National
Resort community may prove a more advantageous location for your long-term plans.
Ultimately, do your due diligence and seek out areas that strike a balance between your personal needs as well as areas that demonstrate positive appreciation and historical investment trends.

Get tax benefits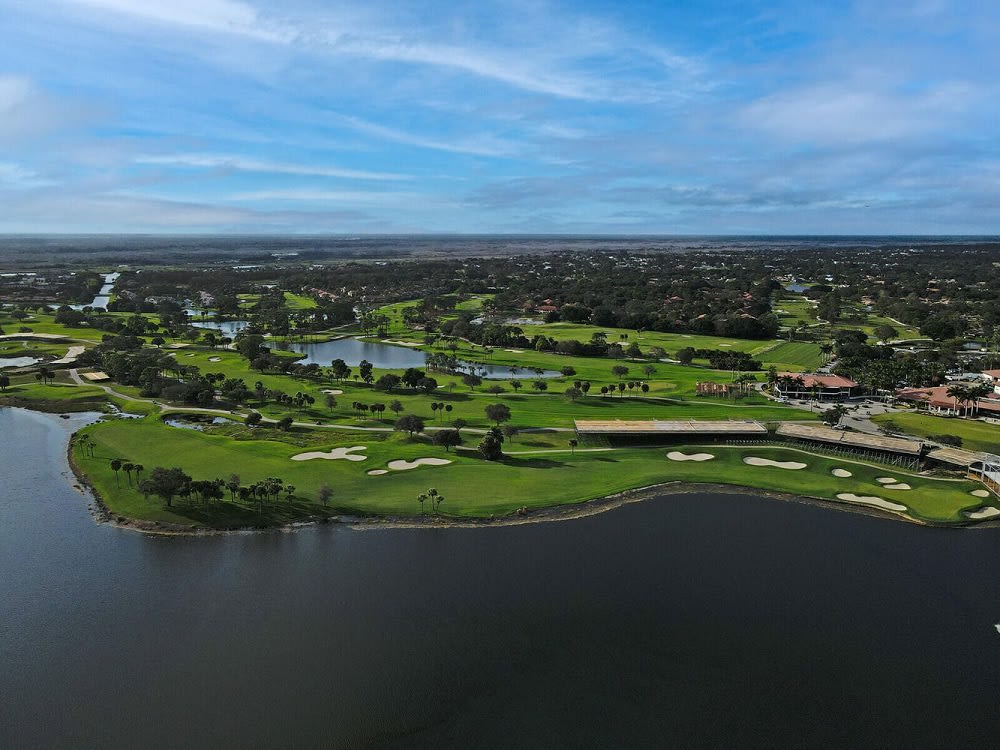 Purchasing a second home in Palm Beach Gardens comes with several potential tax breaks. Your specific benefits will vary depending on how you ultimately use the property. A few of the more notable incentives include:
You can apply mortgage interest deductions of up to $750,000 on any personal property you own, including a second home. Also, similar to rules applying to a primary residence, you can write off home equity loan interest, up to $750,000, if you're married and filing jointly or single. The limit is cut in half if you're married and filing separately, which is standard for many deductions.


Similar to your primary residence, you can deduct your property taxes, up to $10,000. This deduction applies to every home you own, whether a second, third, or fifth property.


You can defer capital gains taxes through a 1031 exchange if your second home is strictly for investment or business-related purposes. If you sell your second home, you're required to pay capital gains tax on the entire profit. However, if you make your second house your primary residence (there are stipulations) before selling, you can exempt up to $500,000 in capital gains tax.


If you rent out your second home for longer than two weeks a year, you can deduct any rental expenses you might have accumulated over the 12-month rental period.


While it shouldn't be the sole reason to buy a second home, there are real advantages to strengthening your tax position. However, as tax laws and their finer details are always subject to change (and misinterpretation), consult with a real estate attorney or tax specialist to better understand how a second home investment will impact your finances.

Take advantage of the strong housing market
More than just a vacation destination, Palm Beach Gardens is part of a more extensive stretch of Florida's Atlantic Coast. The area is witnessing explosive population growth, an influx of new industry and corporate relocations, and increasing popularity as a sought-after destination for both domestic and international visitors.


Beginning in Jupiter, immediately north of Palm Beach Gardens, and heading south for approximately 90 miles, you encounter such destinations as West Palm Beach, Boca Raton, Fort Lauderdale, and finally Miami and Miami Beach. With new corporate investment increasing demand for housing in practically every city along the coast, it created lucrative investment potential, even for those seeking singular investments.


Demand for housing, including investment properties, is stressing the housing supply, with some markets offering limited opportunities.


Palm Beach Gardens is in a similar situation, with home prices up as much as 30% year over year. Though it seems dramatic, it's not pricing buyers out of the market. With interest rates increasing yet still relatively low by historical standards, there remains a window in Palm Beach County to ensure your second home purchase is a solid investment.

Enjoy the lush and exciting location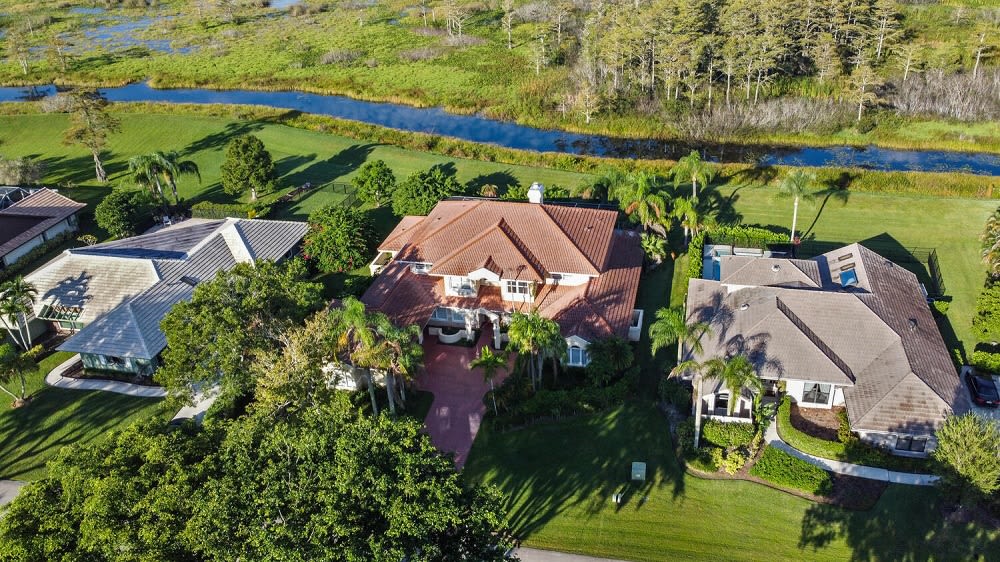 Though a hidden gem is hardly an apt description for Palm Beach Gardens, as it is one of the more notable communities in Palm Beach County, the city is sometimes overlooked in favor of its more famous neighbors to the south.
As inventory continues to tighten elsewhere, premium real estate remains within several of the city's most notable neighborhoods. This won't always be the case. Since supply will not catch up to demand anytime soon, once options are fully exhausted in West Palm Beach and Boca Raton, expect a run on available properties in the coming months.


Until that time, for those seeking a genuine investment property, the most sought-after location in Palm Beach Gardens is PGA National Resort. Widely known as one of the world's premier golf destinations, the massive development boasts six world-renowned golf courses, 19 tennis courts, a 40,000 square foot spa, and easy access to the best shopping and dining available in the Palm Beaches. Atlantic Ocean beaches are just a short drive away.


What makes PGA National such an excellent investment for those buying second homes is the community's relatively lax vacation rental policies. As a golf resort, the prevalence of rentals is encouraged. With no shortage of golfers anytime soon, it's an ideal place to generate rental income.


Additional opportunities exist elsewhere, including the condo communities of Azure and The Water Club. However, many of the more exclusive communities are less open to rental homes. These neighborhoods, including Mirasol Country Club, Frenchman's Creek, and Admiral's Cove, prove an ideal setting for those seeking a second home experience all their own, including a private, secluded lifestyle with amenities exclusive only to homeowners.
Ready to explore the best of Palm Beach Gardens real estate?
Contact Vicki Rosenfield today
to start your home buying or selling journey. From Mirasol luxury real estate to PGA National homes for sale, allow Vicki and her years of experience and expertise to be your guide to Palm Beach Gardens' luxury real estate market.